Makeda Hair is made from 100% virgin human hair. It is glamorous looking, healthy and extremely resilient. Our hair has been carefully selected, tested, double quality checked to ensure that our customers are provided with only the best hair.
Our hair is carefully inspected and selected from one of the most exclusive virgin hair suppliers in the World. Since our hair looks and feels natural, our customers have experienced a more glamorous, lustrous and long lasting hair. Each strand is thick and full of body from root to tip and completely untouched by chemicals. We guarantee that our hair is 100% virgin human hair, not mixed with any other hair or fibre, made with a strong machine wefting technique that results in little or no shedding and cuticle correct.
Because all our hair cuticles are present and flowing in one direction as on the head of the hair donor, it is easy to comb, wash and style over and over again without ant tangling. Our hair is soft & supple to the touch, competitively priced as we buy directly from the source. We offer great customer service; ship to anywhere in the world and we offer a variety of natural colours, styles, accessories and lengths for our hair.
Our hair is guaranteed tangle free, shed free, can be coloured, washed, styled like normal hair and curled to give you a more natural, seamless, long lasting and glamorous look.
Hair Extension Styles:
Straight
Slightly Wavy
Wavy
Body Wave
Hannah Wave
Ocean Wave
Rosie Curl
Spring Curl
Tammy Curl
Texture:
The first thing to look for when buying hair is "the hair texture". The texture must compliment your real hair texture in order to have that natural extension look. Makeda hair provides the 3 different textures of hair to suit every woman.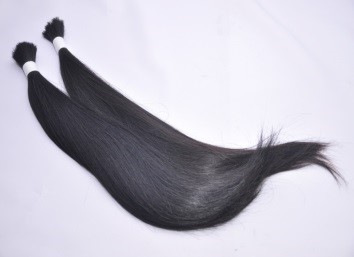 Silky: If you have silky hair like Russian's hair, the best match would be the silky straight hair. This can absolutely create a natural look, as the hair strands of the same texture will blend. It is not suited for Africans and people in North America.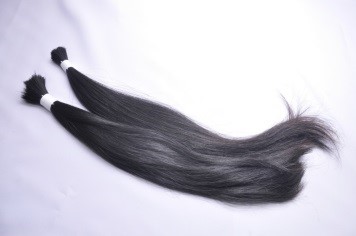 Slightly Coarse: Where customer's hair is not too silky and not too coarse, the best match would be the medium coarse. It is best suited for Africans and people in North America with permed smooth hair.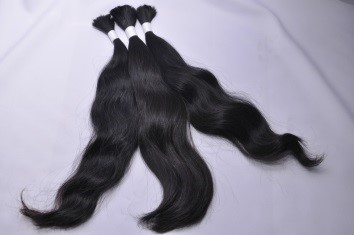 Coarse: The best hair extensions and accessories for Africans and people in North America with natural coarse hair would be coarse texture.
Color:
Makeda Hair comes in 2 natural colours and may be dyed and bleached to whatever colour you desire.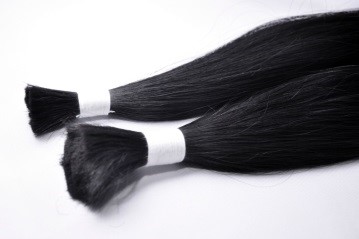 Natural Black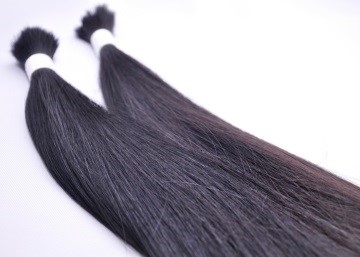 Natural dark brown